Details
On Tuesday 29th November, 8 children from Year 4 too part in the DSS Partnership finals. In the group stages they won against Decoy 5-4 and Dunsford 7-4. They drew against South Brent 2-2 and TCS 3-3. The team had done just enough to qualify top of the pool and play Bovey Tracey in the final. There was both fantastic attack and defence on display from Team Exminster and it was a nail-biting final that had the crowd gripped. Exminster's final try was ruled to have been knocked forwards leaving the score tied at 3-3. Exminster shared the Gold medals and finished as joint Partnership champions.
Well done to all the children involved who showed great determination and progression of their skills throughout the morning.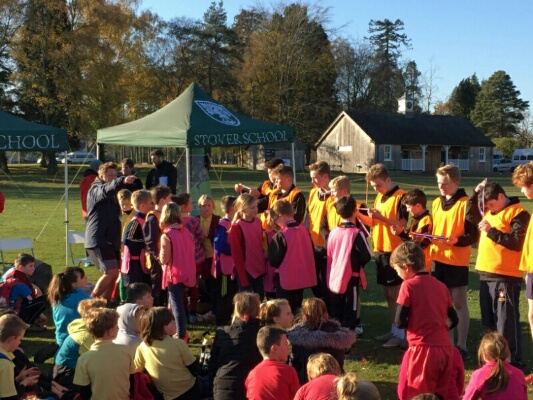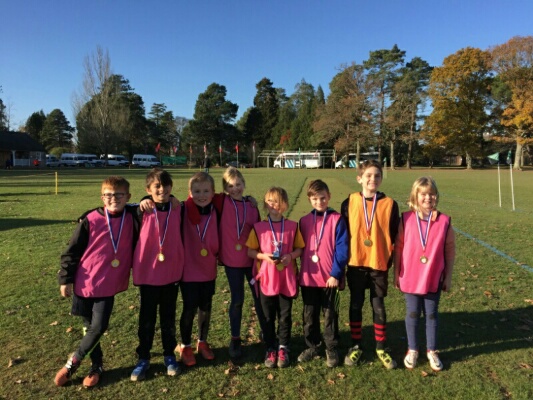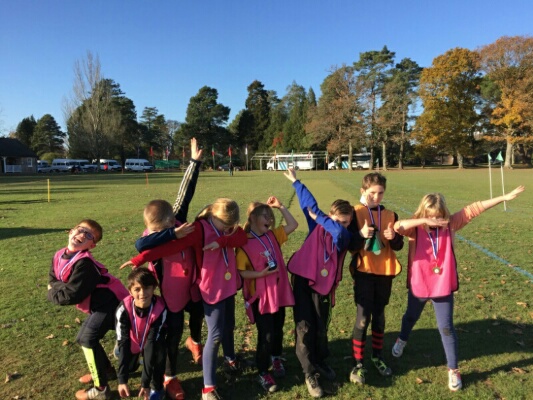 Details
On Monday 14th November 2016, Exminster took part in a 7-a-side football competition at South Dartmoor Community College.
The boys were extremely competitive in every game and ended up scoring 19 goals and conceding 0 - solid in defence and lethal in attack!
The boys' passing improved in each game and they ended up scoring some great team goals after long periods of possession. They all had chances playing in different positions for the school and it was lovely to see how willing they were to adapt for the good of the team.
Thanks to parents who came along and supported in lifts to and from the event, and to those who were able to watch the children play.
We are looking forward to the next round of games where I am sure the opposition will be a bit trickier.
Max: "It was quite fun because we didn't lose a game."
Jake: "I thought it was amazing because we all played as a team, we did lots of passing and from the passing we scored lots of goals."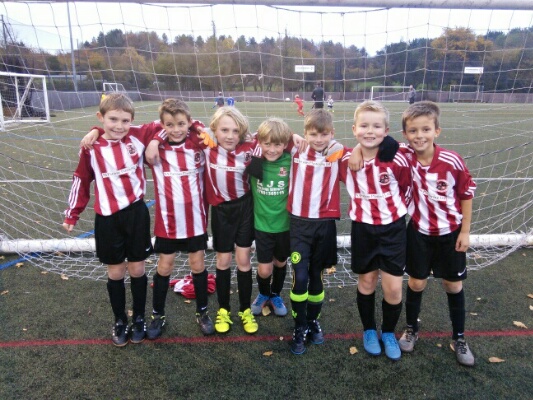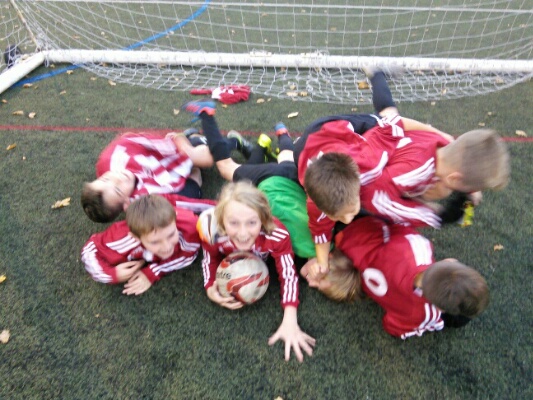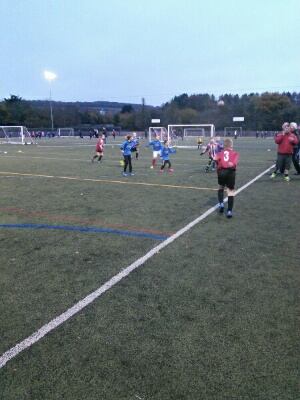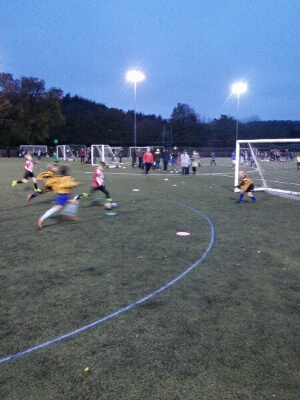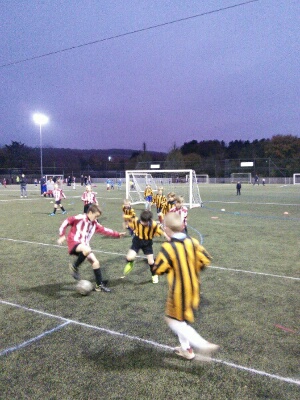 Details
On Wednesday 9th November 2016, 12 children from years 4, 5 and 6 took part in the annual DLP Swimming Gala, held at Dawlish Leisure Centre. 
Firstly, the children had to compete in individual events, including breaststroke, backstroke and front crawl, later followed by three relays where they worked as a team swimming a length each whilst holding onto balls and floats. The races were all very close!
The children all showed excellent sportsmanship and team spirit and were extremely loud when cheering on the rest of the Exminster team.
We came 3rd, only 8 points behind the winning team. A huge congratulations must go to all 12 children for stepping up to the challenge and giving it their all.
Georgia: "It was fun and a little bit nerve racking at the same time. This was because it was scary as you could let your team down. None of us let the school down though."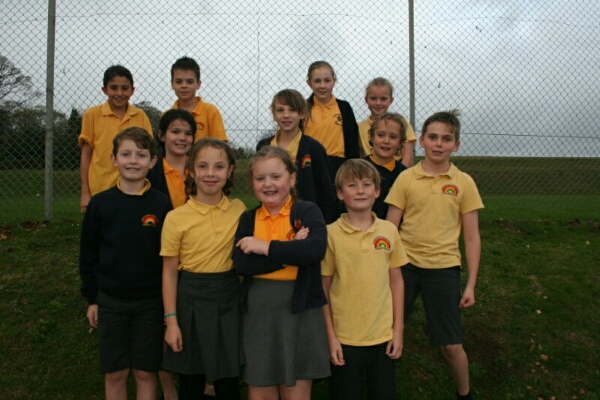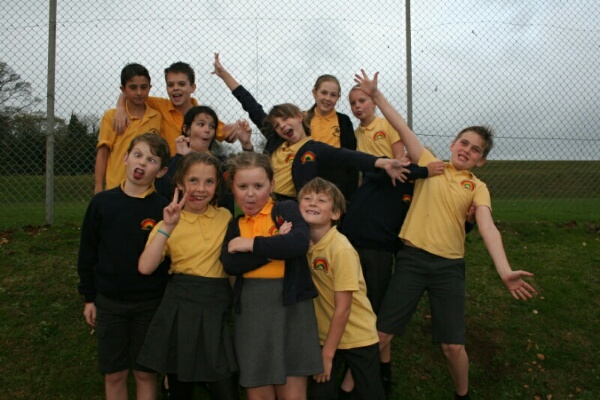 Details
On Tuesday 8th November 2016, 6 children from Exminster represented the school in a C4L Event held at Newton Abbot College.
The children were encouraged to take part in a huge range of different activities which taught them vital skills in all areas of PE.
They got to interact with other children from around the Dartmoor School Sports Partnership and all the children displayed our Rainbow Values by contributing to the DSSP community and engaging with all the activities. Well done to all the children who went on the event.
Leo: "It was really good because we did different sports. There was tennis, ball games, parachute games and curling."