Year Six
To celebrate our last evening here, we headed over to the Big Sheep and had sole use of their play barn. Lots of fun was head sliding down the death slide, playing in the ball pit and being squeezed through the squasher. Everyone joined in and had a great time. We are ready for bed now and looking forward to our final activity tomorrow morning. See you all soon.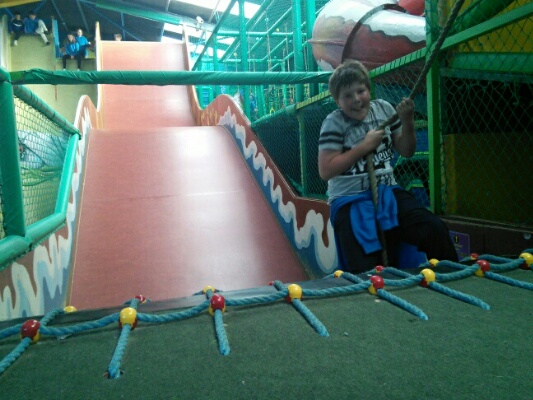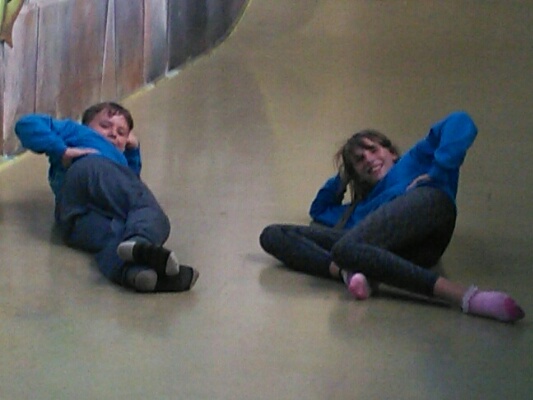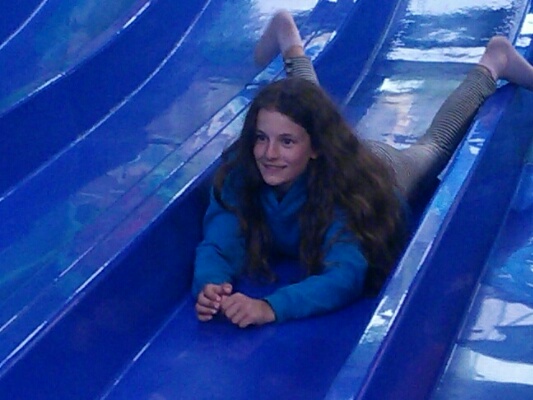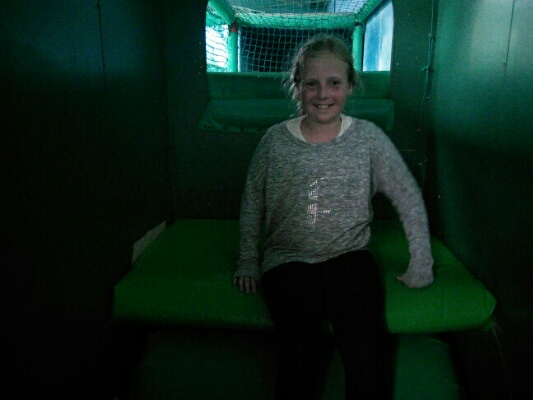 Orienteering was a challenge today but the children showed excellent teamwork and encouragement when things got tough. They navigated through 9 separate points on a map which took them out of UAC and into the surrounding countryside.
Everyone had a go at map reading and they all had a chance to lead the group.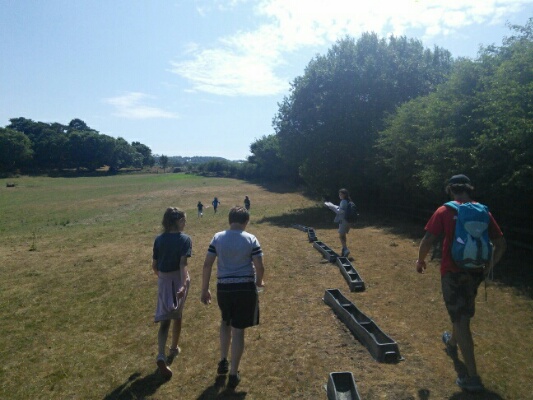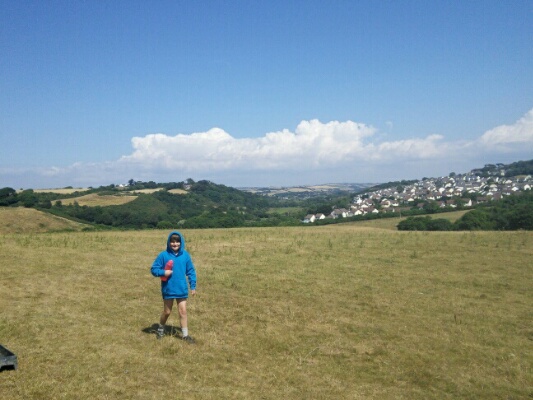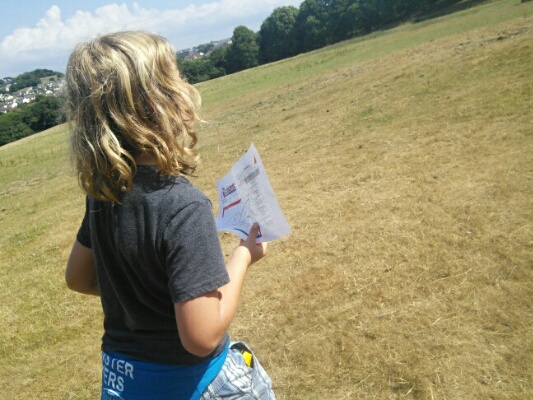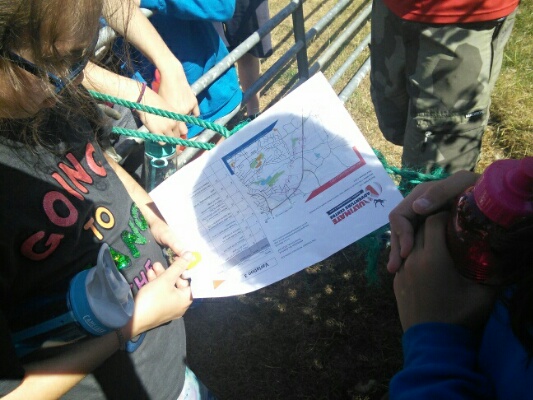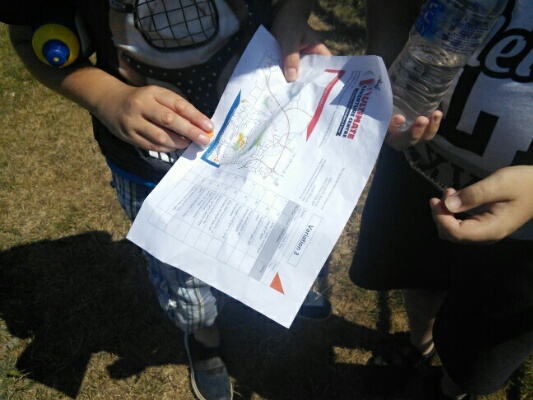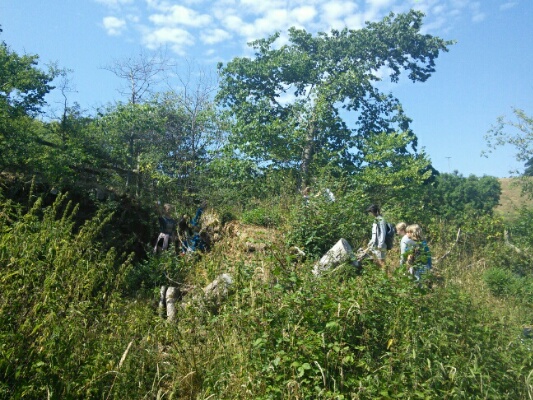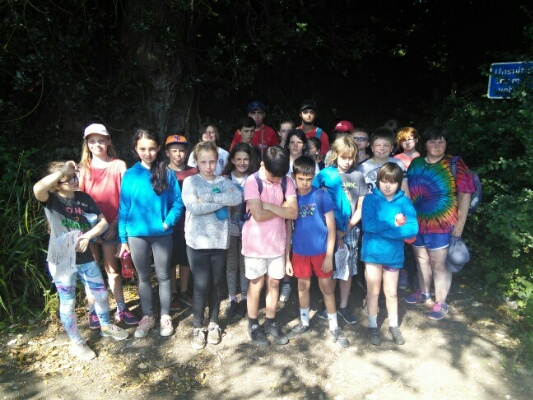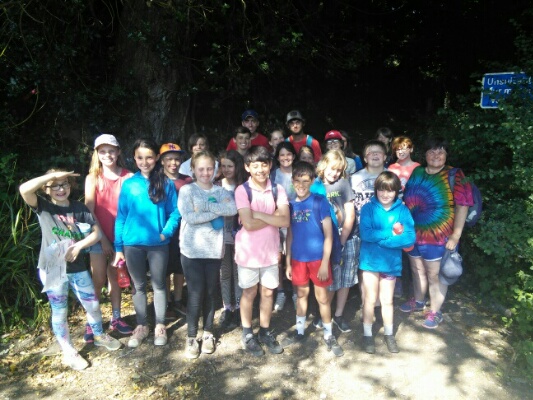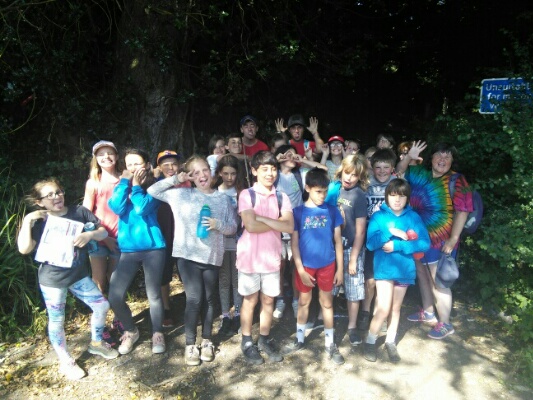 Group A have been raft building this morning with mixed results! The group split into two teams and had to build their own raft, float across the lake, capture the flag of the opposing team, float back and take the raft out the lake. That was the plan anyway! One teams raft broke apart before it got to the water, the other looked like it should not have been floating but it miraculously made it into the lake. After the raft building the children all had a brilliant time jumping off the jetties into the lake. Very refreshing!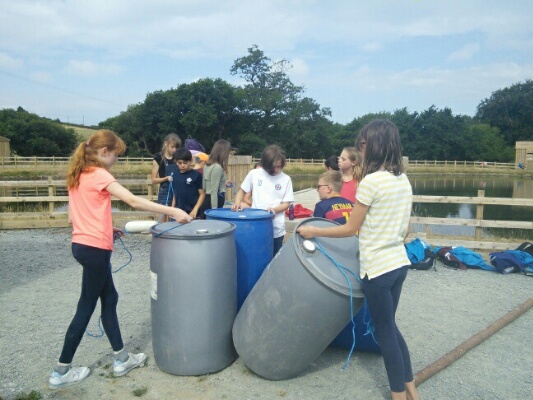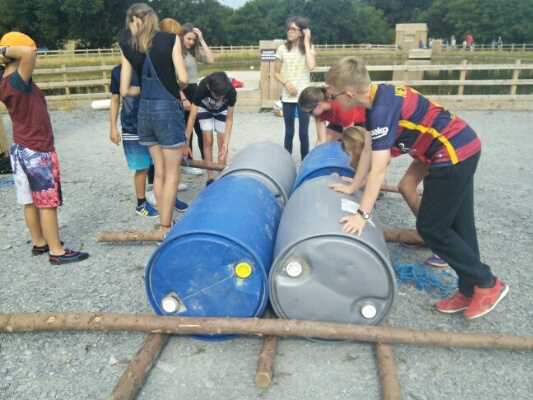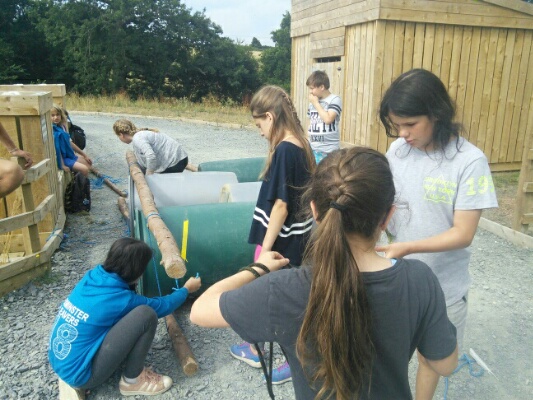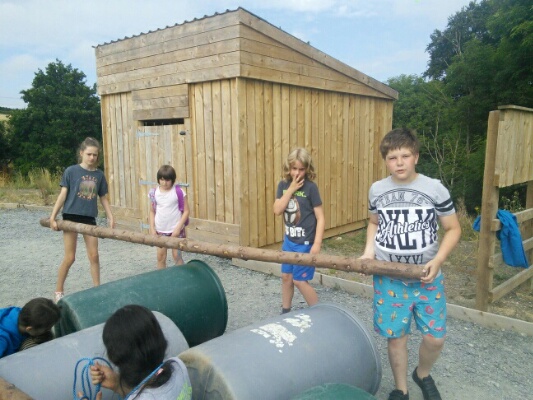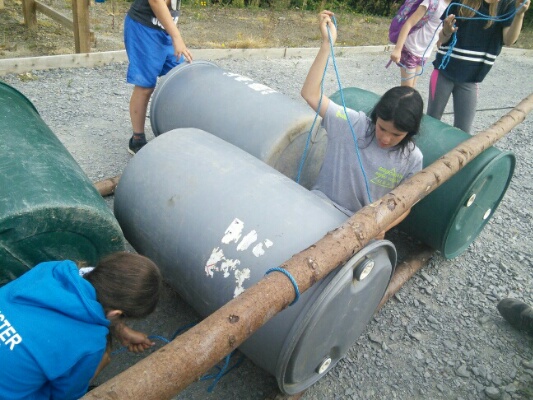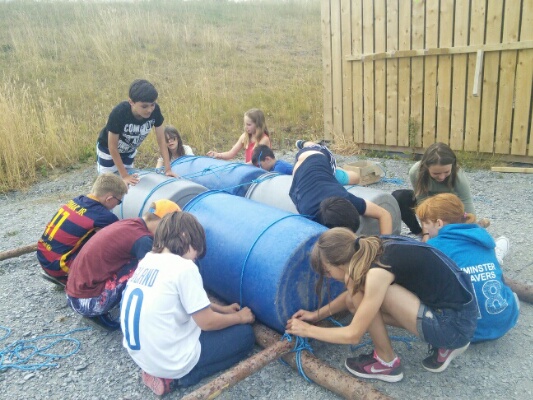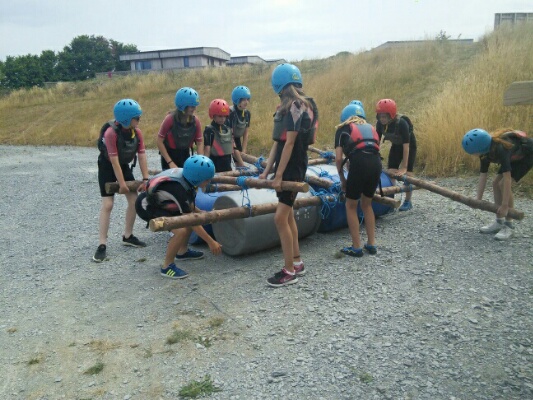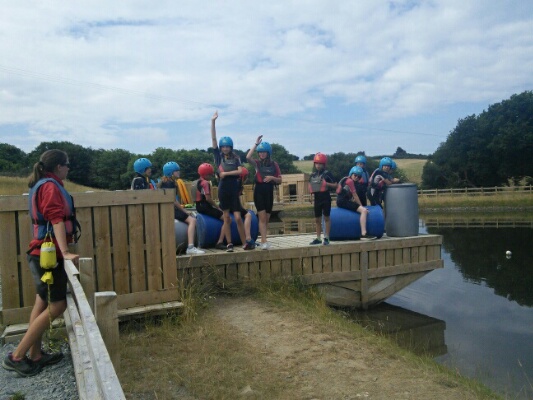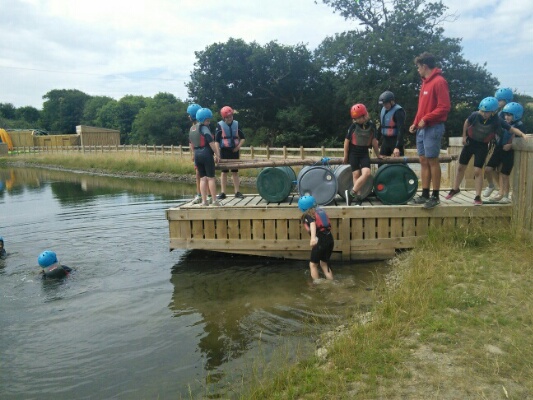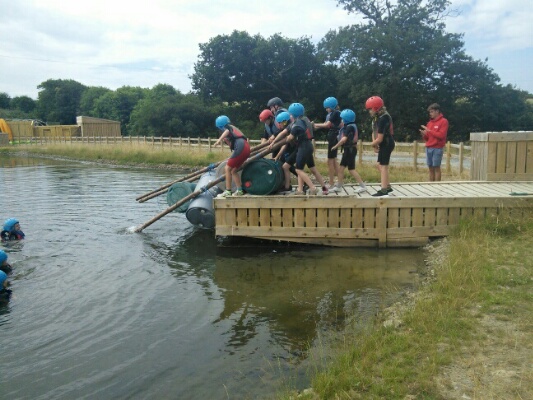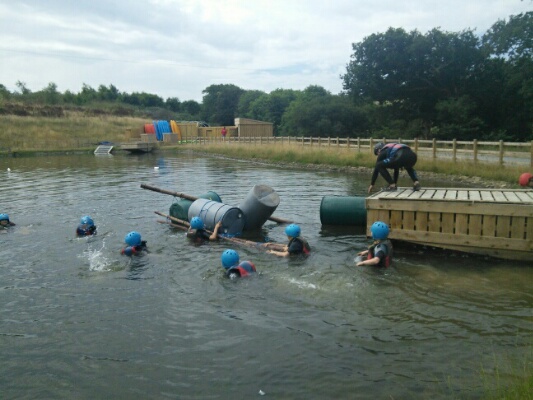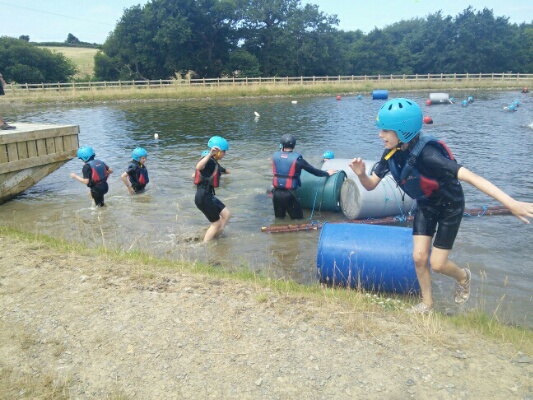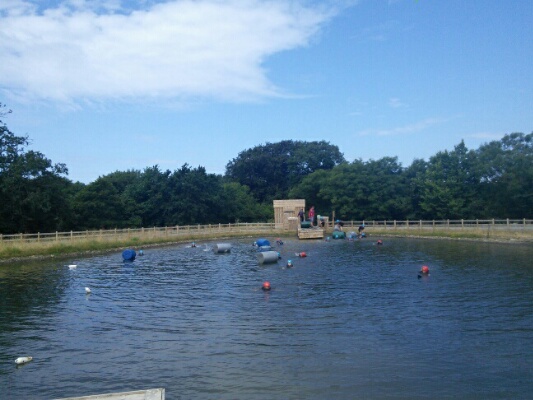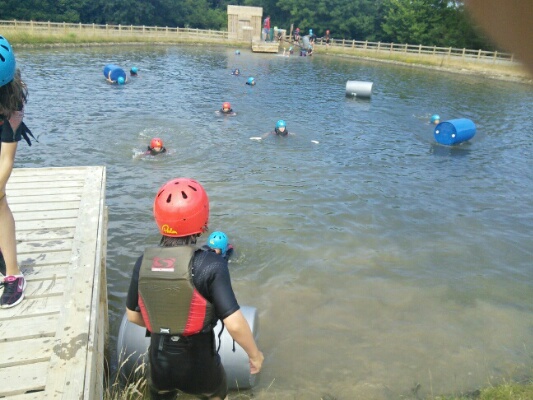 A great morning testing our fear of heights. We all took on the challenges and are really proud. # to infinity and beyond