Year Five
We have been trying to prove what conditions cress seeds need in order to grow. We have prepared our seeds and given them different conditions to grow in to see if they will germinate. Today was the last day of our experiment and we took photographs to show what has happened to our cress. As you can see different growing conditions have really had an impact on what happens to the seeds.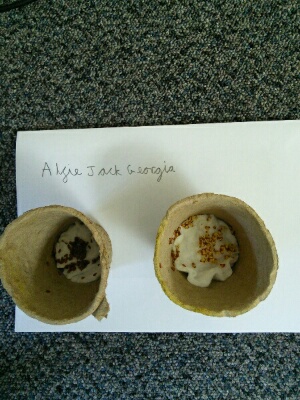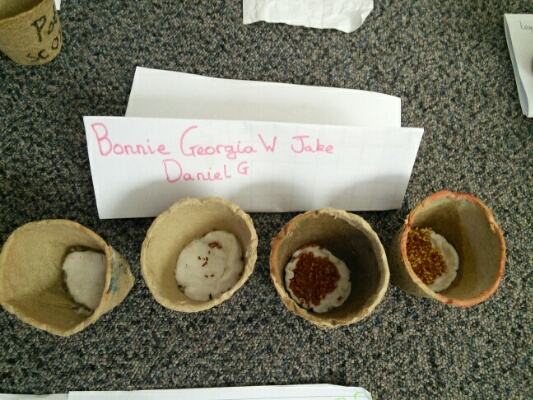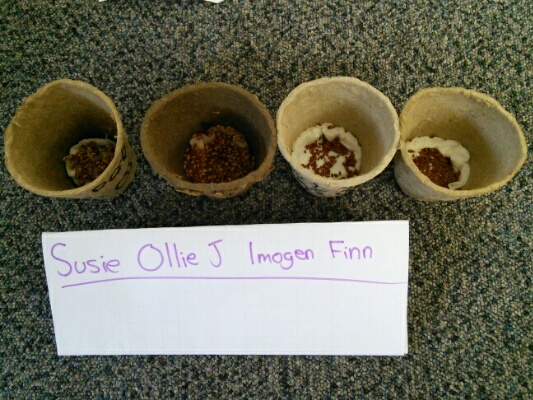 We shared some of our super GOAL home learning today. We have been very creative!
Well done to Thomas who became a reporter for the day at St James' Park when Exeter City played Colchester on 5th May. Thomas watched the match really carefully from the reporters box and then wrote an article with the headline 'Lincoln here we come!' for the Daily Sportsman newspaper. Thomas remembered all the top tips he had been taught when working on Journalistic writing in Year 5 and put his skills to great use. Well done Thomas!
In GOAL today we mixed up right across our year group so that we could work with our peers from the other class. Joe said: ' I love that we could sit with people you don't usually sit with and work with people you don't usually work with.'
Olivia commented: ' It has helped my presentation because some of the other children are really neat!'
Eleanor said: ' Not only to you get to see different people, you also get to be in a different classroom and use different resources.'
Well done year 5 for being so inclusive this afternoon.'