Details
Careers Week has been so interesting for year 5! We have already had some great visitors in to talk to us about their career pathways. On Monday we welcomed a Police Sergeant, an ex Royal Navy bomb disposal diver and an ex Army Officer. They taught us a lot about what their jobs involved.Than you Nathan, Steve and Elliot for giving up your time to talk to us.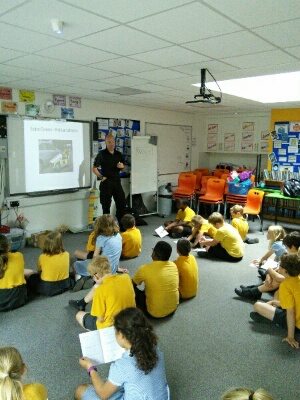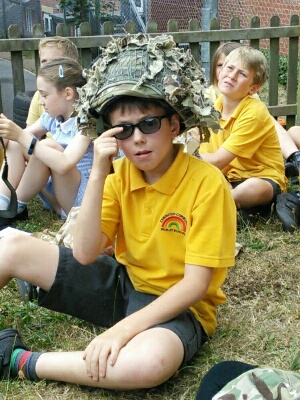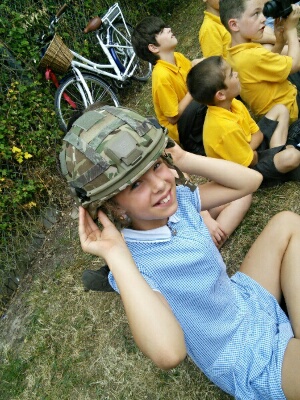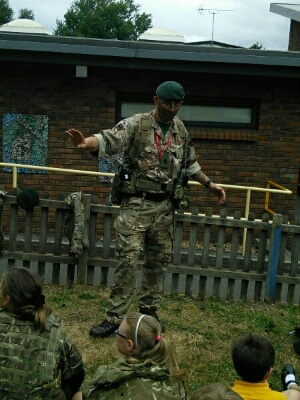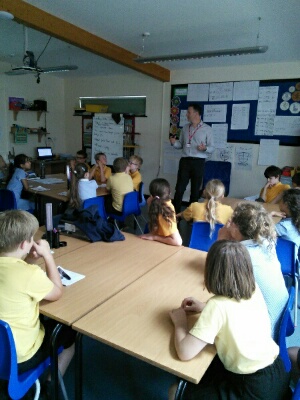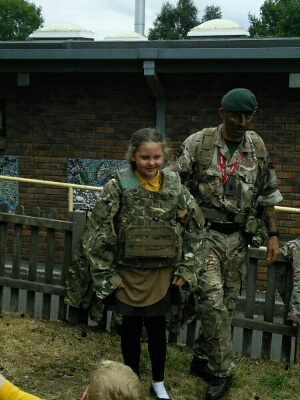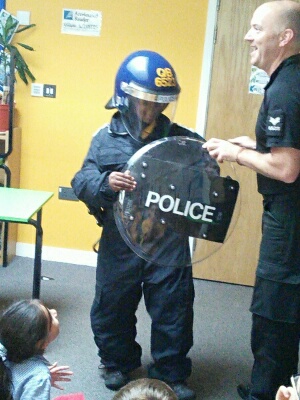 Details
Because Year 6 are on residential, we get to look after their ducklings. They are called Marcus and Spencer. Marcus is the duck that has black and white unique patterns. Spencer is the duck that is calm and gentle.
We are taking care of them by making sure they are hydrated and making sure they have enough food.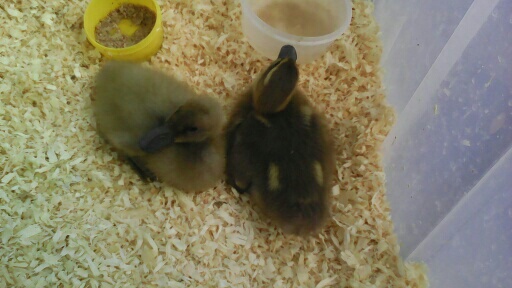 Details
In Year Five we have been creating our own 3D models from Harry Potter. We had to chose from 4 different rooms: Hagrids Hut, Snape's Potion Room,  the Great Hall and the Quidditch Pitch.
To do this task, we were put in groups of 3 or 4 to make it easier to create the models.
We had to  cut the size down by dividing the length by ten but some of the lengths were really big for instance the Quidditch pitch was 1.56 metres and the great hall was 1.10 metres long.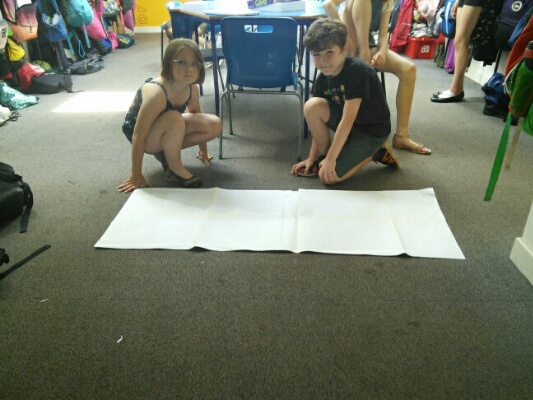 Details
We have had lots of fun designing, creating and using the screen prints to create our seaside bunting. We were visited by Dawlish Community College and some ex students. We all had lots of fun!
Please come and have a look at the Summer Fair.