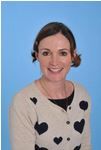 A Message from Mrs Whalley
Thank-you for your interest in our school. The children, staff, parents and governors have created an EPIC shared vision for Exminster Community Primary School.

Enjoyment - We want every child to enjoy coming to school, to feel secure in their friendships and to be happy to learn.
Potential - We aim to help every child reach and exceed their full potential through providing a rich and varied range of learning opportunities within a broad and balanced curriculum. Learning is planned in every class to meet all needs. We aim to find children's strengths and use these within school to develop children's confidence and love of learning.
Inclusion - We pride ourselves in being a highly inclusive school. Inclusion is about adapting for the needs of our learners – however minor or major their needs may be. This has benefits for all learners, learning to celebrate our differences and individuality.
Community - Exminster Community Primary School plays an integral part in life of our village. We maintain a strong family village school ethos.
We hope you will feel happy to subscribe to our EPIC vision and share with us as your child makes their journey through our school.

Sarah Whalley
Headteacher
Thank you very much to children and adults for the effort that went into the costumes for Key Stage Two History Week. The variety of outfits was incredibly impressive. A range of different activities took place during the week. Year 3 children had a visit from representatives from The Royal British Legion, who showed us genuine artefacts from World War One. They also made charcoal drawings of trenches and produced some lovely writing, using a poppy and horse as a writing prompt. Year 5 had a visit from the World War One expert at Exeter University and used this opportunity to ask questions to develop their knowledge of the war. We had members of the Devon Heritage Centre come in to teach Year 6 children about the war. They brought a wide range of interesting articles with them, including recruitment posters and newspaper articles about soldiers from our local area during the war.
Many thanks to the parents who volunteered to come in and share their relatives' stories. The stories and scrapbooks that were shared really helped to make the topic come to life for the children. We also enjoyed reading the excellent stories that children produced as part of the Home Learning activity. The children really engaged with this topic, which is excellent because it is such an important part of our history.
Many thanks,
Mrs Kay