Have a wonderful summer holiday and we look forward to seeing you all on
Thursday 4th September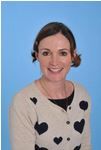 A Message from Mrs Whalley
Thank-you for your interest in our school. The children, staff, parents and governors have created an EPIC shared vision for Exminster Community Primary School.

Enjoyment - We want every child to enjoy coming to school, to feel secure in their friendships and to be happy to learn.
Potential - We aim to help every child reach and exceed their full potential through providing a rich and varied range of learning opportunities within a broad and balanced curriculum. Learning is planned in every class to meet all needs. We aim to find children's strengths and use these within school to develop children's confidence and love of learning.
Inclusion - We pride ourselves in being a highly inclusive school. Inclusion is about adapting for the needs of our learners – however minor or major their needs may be. This has benefits for all learners, learning to celebrate our differences and individuality.
Community - Exminster Community Primary School plays an integral part in life of our village. We maintain a strong family village school ethos.
We hope you will feel happy to subscribe to our EPIC vision and share with us as your child makes their journey through our school.

Sarah Whalley
Headteacher
Year 7 students at Dawlish Community College were joined by Year 6 children from Kenn, Kenton and Exminster Primary Schools to take part in two Gifted and Talented Art workshops led by Art Teacher, Mrs Parr .
During the two sessions students produced some amazing artwork and drawings inspired by fish and sea creatures. The young artists used their creative skills to draw, design and produce collograph prints. Some of the comments from students who took part in the workshops:
Were you pleased you were invited to attend the workshop?
"I was really pleased to be asked on this workshop as art is my favourite lesson, Art is fantastic" – Ella C
" Yes as I love to draw, and I was delighted we were working with fish forms" - Megan
" Yes because I enjoy art and would like to do more of it" - Julian
" Yes I was because I love art and I like to get a taste of Dawlish before I start in September" - Gaia
What was the thing you most enjoyed?
"Learning new things about art, like print making" - Millie
Is it worthwhile mixing students from different years and schools for these types of workshops?
" Yes it is a good idea as you can make new friends" - Ella C
" Yes, if I didn't understand, I could ask a Year 7 student as they would tell me what to do" - Rachel
Please have a look at the website below for some photos.