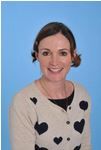 A Message from Mrs Whalley
Thank-you for your interest in our school. The children, staff, parents and governors have created an EPIC shared vision for Exminster Community Primary School.

Enjoyment - We want every child to enjoy coming to school, to feel secure in their friendships and to be happy to learn.
Potential - We aim to help every child reach and exceed their full potential through providing a rich and varied range of learning opportunities within a broad and balanced curriculum. Learning is planned in every class to meet all needs. We aim to find children's strengths and use these within school to develop children's confidence and love of learning.
Inclusion - We pride ourselves in being a highly inclusive school. Inclusion is about adapting for the needs of our learners – however minor or major their needs may be. This has benefits for all learners, learning to celebrate our differences and individuality.
Community - Exminster Community Primary School plays an integral part in life of our village. We maintain a strong family village school ethos.
We hope you will feel happy to subscribe to our EPIC vision and share with us as your child makes their journey through our school.

Sarah Whalley
Headteacher
This week is Problem Solving Week in school. The children will be engaged in solving different maths problems each day this week. Below is a video of quotes from some of the worlds best problem solvers.
As part of the week there will be three new problems posted in the 'Marvelous Maths' section (under parent zone, maths zone) of the school website each day from Monday to Thursday - each one a bit more challenging. If you have a go at the challenge bring it in on the following day and put it in the 'Maths Challenge Box' by the office. Each day we will choose a selection of the work to go onto the school webiste to show the solutions to everyone. Those pieces of work that explain how the solution was achieved are more likely to get chosen. Please make sure you write your full name and class on the piece of work.
You could have your name in lights!
> >