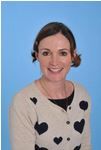 A Message from Mrs Whalley
Thank-you for your interest in our school. The children, staff, parents and governors have created an EPIC shared vision for Exminster Community Primary School.

Enjoyment - We want every child to enjoy coming to school, to feel secure in their friendships and to be happy to learn.
Potential - We aim to help every child reach and exceed their full potential through providing a rich and varied range of learning opportunities within a broad and balanced curriculum. Learning is planned in every class to meet all needs. We aim to find children's strengths and use these within school to develop children's confidence and love of learning.
Inclusion - We pride ourselves in being a highly inclusive school. Inclusion is about adapting for the needs of our learners – however minor or major their needs may be. This has benefits for all learners, learning to celebrate our differences and individuality.
Community - Exminster Community Primary School plays an integral part in life of our village. We maintain a strong family village school ethos.
We hope you will feel happy to subscribe to our EPIC vision and share with us as your child makes their journey through our school.

Sarah Whalley
Headteacher
The children in Year 6 have had a challenging week doing their SATs tests. Each day has seen them tackle another tricky test! They have risen to the challenge really well- taking everything in their stride and working with a real determination to do their very best. (The biscuits and juice at the end of each test seem to have really helped!)
Well done Year 6 - we are very proud of you all!
Mrs Sydenham, Miss Vass and Mrs Badcott