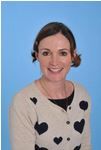 A Message from Mrs Whalley
Thank-you for your interest in our school. The children, staff, parents and governors have created an EPIC shared vision for Exminster Community Primary School.

Enjoyment - We want every child to enjoy coming to school, to feel secure in their friendships and to be happy to learn.
Potential - We aim to help every child reach and exceed their full potential through providing a rich and varied range of learning opportunities within a broad and balanced curriculum. Learning is planned in every class to meet all needs. We aim to find children's strengths and use these within school to develop children's confidence and love of learning.
Inclusion - We pride ourselves in being a highly inclusive school. Inclusion is about adapting for the needs of our learners – however minor or major their needs may be. This has benefits for all learners, learning to celebrate our differences and individuality.
Community - Exminster Community Primary School plays an integral part in life of our village. We maintain a strong family village school ethos.
We hope you will feel happy to subscribe to our EPIC vision and share with us as your child makes their journey through our school.

Sarah Whalley
Headteacher
Year 2 have enjoyed an Aztec day today. There was much excitement as I went into Year 2 this morning with children being in 2 separate classes – the girlswith Mrs Coville and the boys with Mr Wilsher. The girls were involved with activities that they would have learnt at school as an Aztec girl – cookery and crafts. The boys were enjoying making hunting spears and shields as they would be taught how to hunt and fight. In the afternoon, the children were making hot chocolates as the Aztecs were the first people to discover the cocoa bean. They were also making Aztec calendars. The children were keen to tell me facts they had found out through their topic work and about their day:
Wilfred: "The Aztecs were scared of tomatoes because they thought they were poisonous."
Georgia W: "Tie-the-knot came from the Aztecs as when they got married they tied them together."
Ollie: "They hunted for snakes."
Alex: "They searched for wolves because they ate them and used the fur for cosy blankets."
Joe: "They hunted panthers for food and for their skin."
Tianna: "The girls learn about lovely pretty things and the boys learn about hunting and fighting."
Danni: "We've been making necklaces with beads on."
Crystal: "We've been making hats."
Lexi: "We've been making hats and putting glitter in patterns on them."
The children have also been producing some very interesting projects for their home learning. I am looking forward to visiting their exhibition on Tuesday 21st October. Parents are invited to view the exhibition in the hall from 2.45pm.
Mrs Whalley
p.s. Thanks to Year 2 for making me a calendar. Next time I need to sample the hot chocolate!